INTRODUCTION
The Stylist profession is for adventurers who love and enjoy the freedom of creating items for themselves and those around them. Stylists are not only designers, but also experts in makeup and hair styling. As a result, this profession is particularly well-suited for those who:

Value beauty and see it as an essential

component

of their work.

 

 

Has a good sense of color

Has a knowledge of body silhouettes and know how to accentuate their best features



SKILLS
ACTIVE SKILLS
The Stylist's skill tree includes 5 Active Skills: Embroidery, Haircare, Manufacture, Design and Encourage. Levelling up these skills will cost you Stylist Points and Nimbus Coupon.

5 active skills of Stylists: from left to right is Design, Embroidery, Haircare, ADV Manufacture and Encourage
Embroidery
Embroidery is a skill that gives Stylists the freedom to create whatever they dream of. Embroidery is divided into two parts: Dye and Print. In Dye, Stylists can choose between Regular Color or Custom Color.
After choosing the color and print, Stylists can save their design. Saving a design requires Normal Dye, Oil Paint (These 2 ingredients can be achieved through Stalls, NPC and Stylist Manufacturing), and Vitality.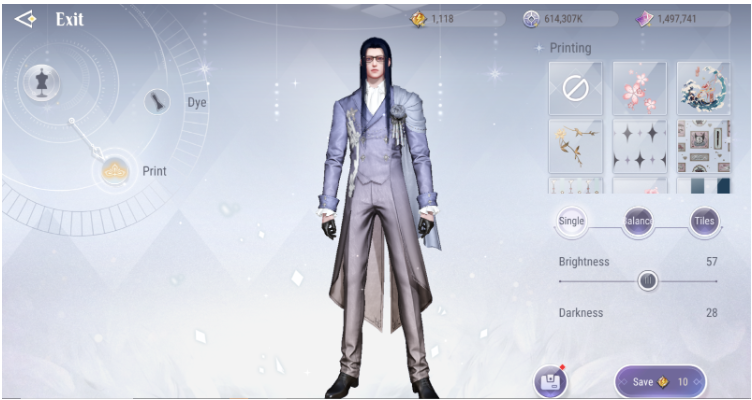 This is too cute to handle~
Haircare
Haircare is a crucial skill for Stylists, as it allows them to create stunning and unique hairstyles. This this skill involves three main components: Style, Dye, and Curl. First, Stylist selects the hairstyle they prefer and then they can customize it using the Dye or Curl options. 
 
In the Dye section, Stylist can select Full Head, Gradient Dye or Ombre to create their own hairstyle.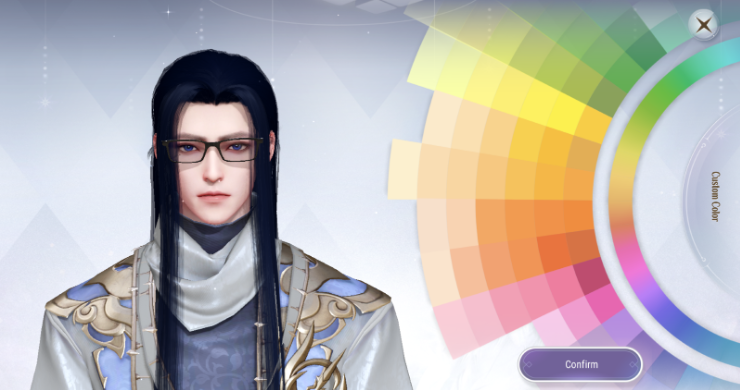 Choose your hair - thousands of styles
Makeup Command
Makeup Command is one of the most exciting skills that Stylists have. With this skill, they can change their appearance every day without spending any Nimbus Coupon or Divine Jade. As Stylists progress through the levels, they unlock new and more elaborate makeup looks.
Makeup Command contains: Brows, Liner, Shade, Eyelid, Pupil, Gloss, Paint and Facial Hair (for Male Character; for Female and Girl Character, it'll be Blush). Once the Stylist has finished their makeup look, they can save it using the Universal Beauty Box and Vitality.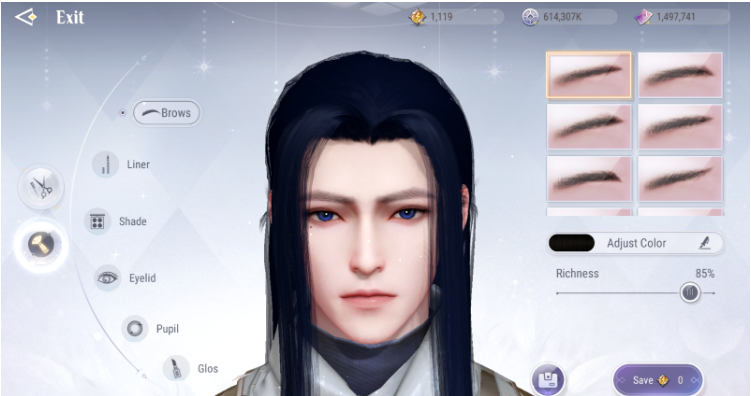 Universal Beauty Box can be earned through sales, NPC and from the Stylist's high-level crafting skills
Design
Design is a great skill that allows Stylists to freely create costumes, makeup looks, and hairstyles for all genders from Girl, Female, and Male. 

The Studio of Stylist
Once Stylists have created their favorite designs, makeup looks, and hairstyles, they can put them up for sale for other players to purchase. These products can be found in Whale Coin in the Trade section.
Encourage
Encourage is a special skill that Stylists possess. It increases the entire team's Block Chance percentage. The higher the level of Encourage, the greater the buff Stylists can provide. 

Cute little duck is cheering because of you~
Manufacture
As Stylists progress through the levels, they can craft their own ingredients that they can use in the design process. 
The Cost Skill
PASSIVE SKILLS
Stylist only has 3 passive skills which are: 
Sewing Mastery: When using Embroidery,

there's

a percentage to reduce resources when designing clothes.

 

Makeup Mastery: When using

Makeup,

there's

a percentage to reduce resources when doing makeup.

 

Light Bath: Enhance Light RES, and Battle Rating.

 

Overall
Stylists can be a lucrative career choice for adventurers who possess exceptional artistic skills, mastery of various makeup looks, and the ability to style people effectively.

Stylist's Attire
As this is an interesting profession, there will be many more articles about this that will be launched in the near future. We hope that this overview of the Stylist job will help Stylists in their career path in Cloud Song. Good luck!